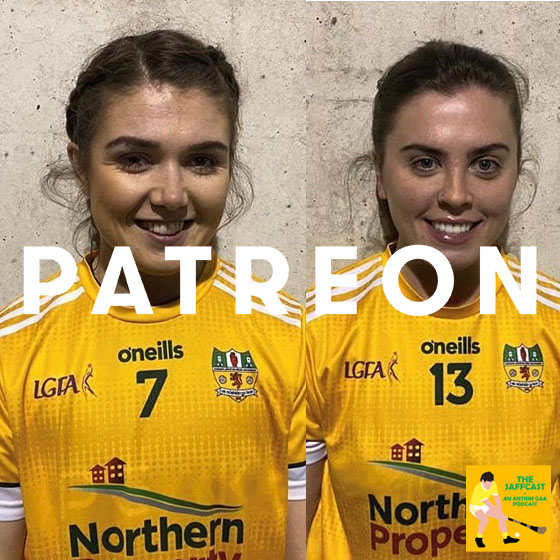 This is a Patreon preview episode to give you a snippet of what is currently live on the Saffcast Patreon.
 
Welcome to The Saffcast - An Antrim GAA Podcast. Today's guests are Aislinn McFarlane (Captain) and Grainne McLaughlin (Vice Captain) - Antrim Ladies Footballers.
To access the full version of this podcast, sign up to the Saffcast Patreon. Get exclusive podcasts and early access to interviews by signing up to The Saffcast on Patreon for as little as £3 per month 
www.patreon.com/thesaffcast. 
We talk about their careers so far, the 2021 season, balancing university & sport and why Aislinn plays for Antrim but her club is based in Down!