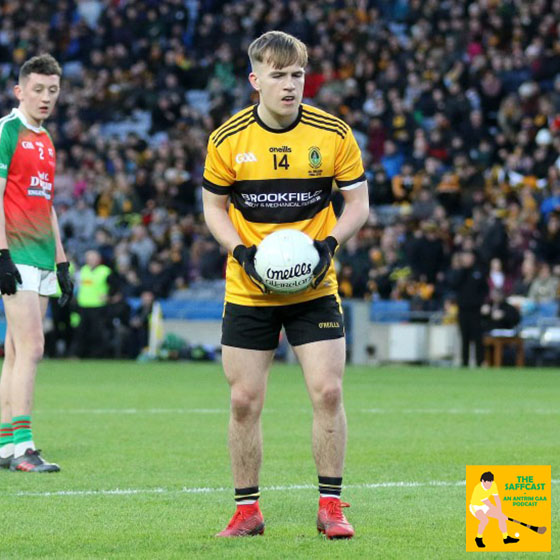 Welcome to The Saffcast - An Antrim GAA Podcast. Today's guest is St Enda's and Antrim Footballer - Odhrán Eastwood.
On this episode, we chat about the 2020 season with Antrim and St Enda's, the competitiveness in Division 4 and the All-Ireland Club IFC run in 2019.
Those signed up on The Saffcast Patreon received early access to this podcast. Get exclusive podcasts and early access to interviews by signing up to The Saffcast on Patreon for as little as £3 per month
www.patreon.com/thesaffcast
During January we are releasing two podcasts a week on the Saffcast Patreon.