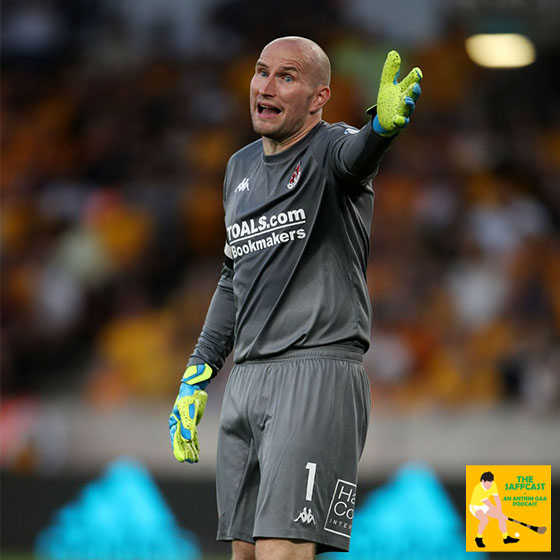 Welcome to The Saffcast - An Antrim GAA Podcast. Today's guest is Crusaders FC Goalkeeper, Davitt's and former Antrim Footballer - Sean O'Neill. 
On this episode, we chat about the famous All-Ireland Minor Championship campaign which saw Sean and a star studded Antrim team reach the 2006 Ulster MFC Final in Croke Park and All-Ireland Quarter Final, his senior county debut in 2011, his brief return in 2016, his love for his club Davitt's and just how big Adama Traore is in real life! (I might've called him Armand Traore, apologies Arsenal fans!) 
Those signed up on The Saffcast Patreon received early access to this podcast. Get exclusive podcasts and early access to interviews by signing up to The Saffcast on Patreon for as little as £3 per month 
www.patreon.com/thesaffcast
During January we are releasing two podcasts a week on the Saffcast Patreon.